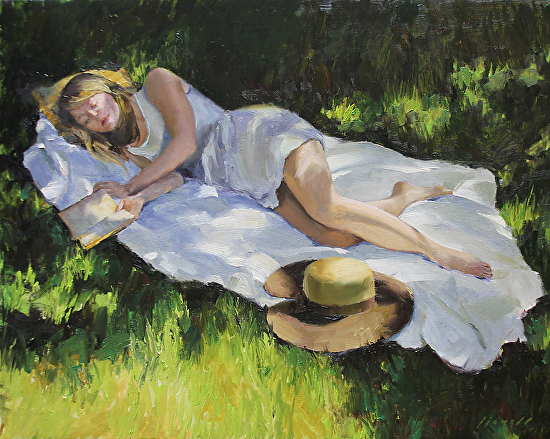 I am absolutely thrilled, honored, and very humbled to be included in the May 2015 issue of Southwest Art Magazine! Thank you, truly!
The article can be seen online here: http://www.southwestart.com/…/e…/emerging-artists-jan-jewell
This is a painting of my daughter sleeping in the dappled light cast by a mimosa tree in the back yard of our home of 23 years. I did a series of studies of her under this tree, and am so glad I did. Mimosa trees are very rare in Seattle, and this one was the largest one I've ever seen. I loved this tree and was heartbroken when it fell down the night before we moved to a new house. I plan to do a series of finished paintings from the studies, stay tuned!
All artwork © Jan Albach Jewell